IEEE PES DAY R10 Robo Sanitizer Challenge -
Webinar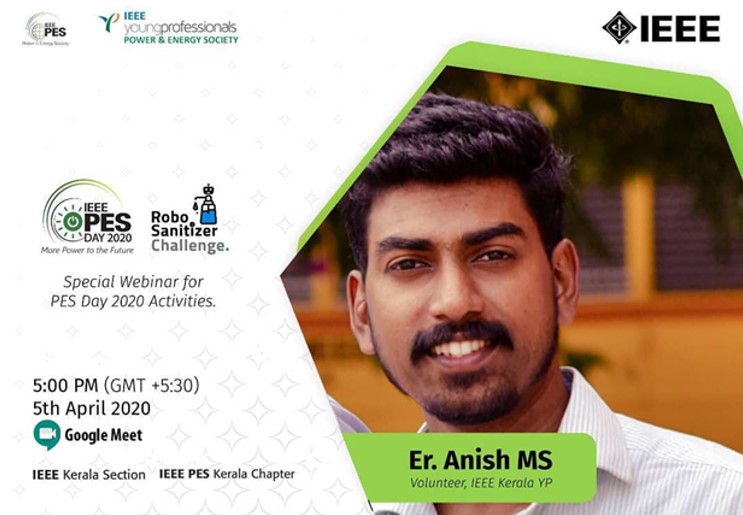 To break the chain and stop the spread of covid 19 IEEE Power Energy Society Kerala chapter in association with IEEE PES YP Kerala section conducted a  webinar as part of Robo Sanitizer Challenge an Automatic Hand sanitizer to all R10 PES DAY Ambassadors and Volunteers as a part of PES DAY Activities.
The webinar was conducted on 5th April 2020 at 5:00 PM. The participants were  trained to make a Robot Sanitizer ( automatic hand sanitizer) through the webinar. The session was handled by Er. Anish M. S, IEEE PES YP, IEEE PES Kerala Chapter. On 5th April 2020, Sunday.
This webinar was an IEEE Power and Energy Society Kerala chapter initiative , supporting the Break the Chain Campaign. There were 300+ participants.