Webinar: Prospects of Clean Energy from the Ocean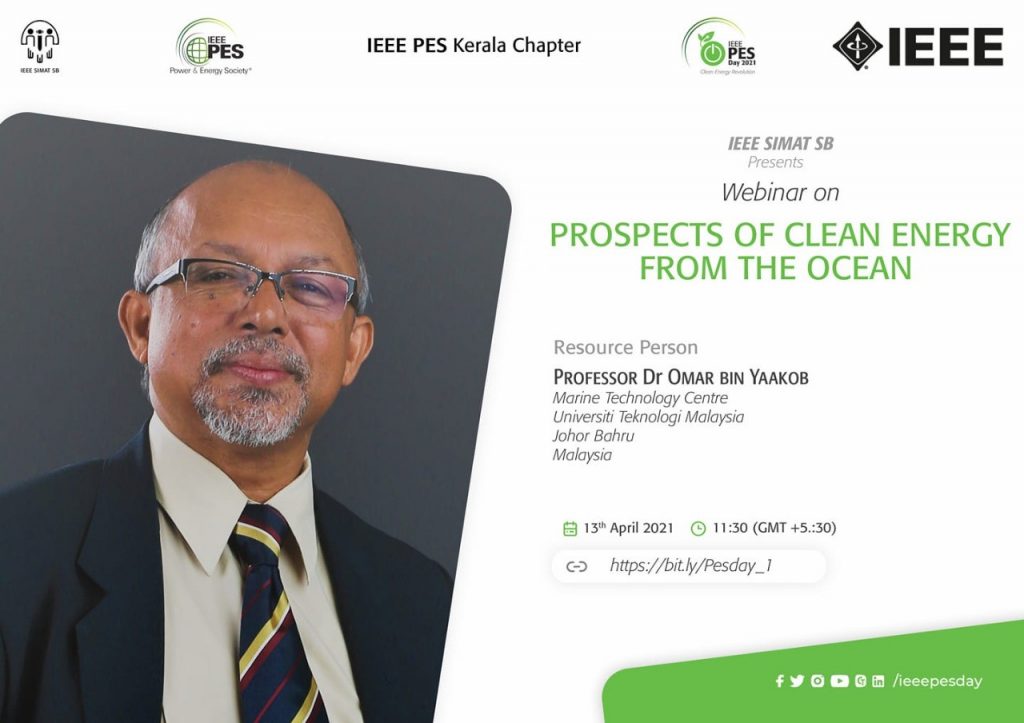 IEEE SIMAT SB in association with IEEE PES Kerala Chapter has conducted a webinar on the topic PROSPECTS OF CLEAN ENERGY FROM THE OCEAN session on 13th of April 2021 at 11:30 AM through vtools WebEx.
A total of 95 participants took part, it includes 60 IEEE members and 35 Non-IEEE members.
The resource person for the day was Professor Dr Omar bin Yaakob (Marine Technology Centre, University Technology Malaysia, Johor Bahru, Malayasia). The participants achieved a basic idea about CLEAN ENERGY FROM THE OCEAN. The session was regarding the Ocean Renewable Energy.